Telling a different story for our boys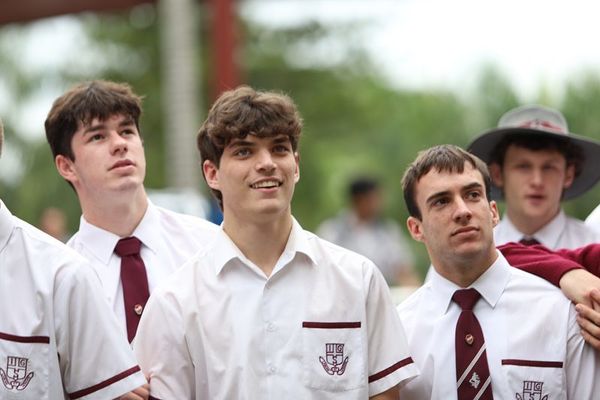 In the early 2000s, the Australian Government commissioned a report into boys' literacy and numeracy performance levels and why these results were lagging in comparison to their female counterparts. The report titled, Boys: Getting it Right, details an evaluation and recommendations of 'boys' educational under-achievement and disengagement from learning' (2002, p. xv).
Interestingly, 20 years later, boys' literacy and numeracy results are once again the topic for conversation and debate and this was evident just last week in the article published by The Age, titled: 'Why boys are falling behind at school'. Unfortunately, its sentiments ring true of the report published twenty years ago.
Why am I sharing such bleak findings with you?
Because what we're doing at IGS is telling a different story for our boys.
What we're doing at IGS is providing our boys with what the 2002 paper concluded: "Boys tend to respond better to structured activity, clearly defined objectives and instructions, short-term challenging tasks and visual, logical and analytical approaches to learning." Despite being a twenty-year-old report, the findings are still relevant, and the latest NAPLAN data, which was released last week, proves that what we're doing is working.
Our data is showing that our boys in Year 3 are outperforming the Year 5 Queensland mean; our Year 5s are outperforming the Queensland Year 7 mean; and our Year 7 boys are outperforming Queensland's Year 9 mean. Our boys are working hard to achieve their best.
A similar sentiment can also be extended to Class 159. As our boys in Year 12 finalise the last of their External Exams for 2022, there have been feelings of quiet confidence among the cohort as they linger outside of the Auditorium debriefing and dissecting each and every exam. Yes, some exams have been harder than others – as expected – but what has been evident is the anecdotal stories of gratitude towards their teachers as they recognise how well they have been prepared.

Unlike what the national and state data suggests, our boys are not underachieving. Our boys' mastery of reading, writing and numeracy is not basic. Our boys are contradicting the data and we couldn't be prouder of their achievements.
I am proud to say that at Ipswich Grammar School we are getting it right for our boys.
Catherine Cuddihy
Dean of Academics