Pathway for Every Boy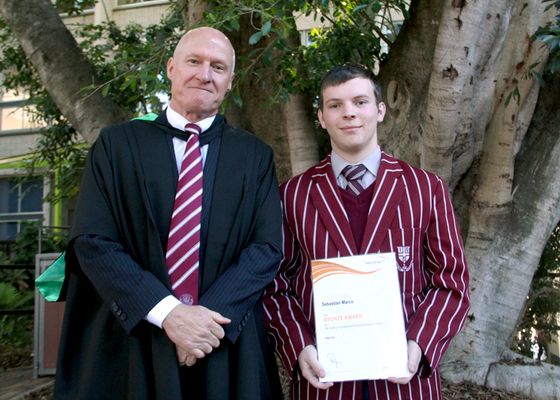 At Ipswich Grammar School our focus is to recognise each boy as an individual and offer him the opportunities to discover and explore his full potential. We are also focused on the end goal, creating exceptional futures for our Year 12 graduates. We encourage the boys to be self-motivated, to strive to do their best in everything they do, and to have the confidence to take risks.
We provide them with the tools to be able to express themselves clearly and to share their ideas; to be creative, innovative, and enterprising thinkers, to know how to gather and analyse information and make informed decisions.
These are the tools they will need for tomorrow's world. After all, our students today are among those who will be thinkers and leaders of the 21st Century.
Talents, abilities, and challenges, are recognised and teachers are able to accommodate different rates and styles of learning. From Prep to Year 12, learning support specialists work closely with classroom teachers on a daily basis to monitor students' core learning. They have the skills and knowledge to extend gifted and talented boys and assist those needing extra help. Inclusive support and extension is offered within the classroom setting so the boy's educational experience is both stimulating and comprehensive.
As educational landscapes broaden and greater independence and maturity are expected, students can feel secure in the knowledge that help is always readily available. Throughout their journey the boys are encouraged to find their own pathway and be proud of their individual achievements.
In recent years Ipswich Grammar School has performed strongly in academic results with a high number of graduates receiving their first offer to university.