Rethink Role Models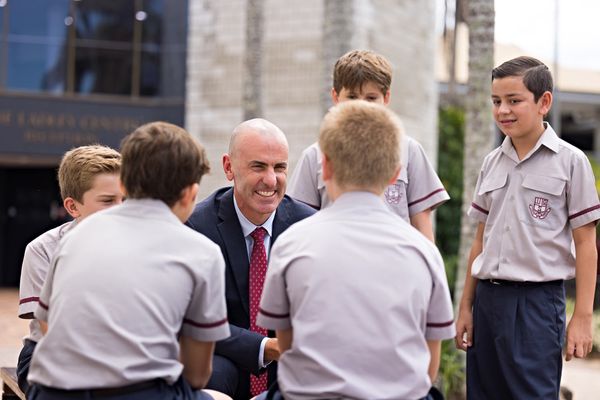 On the back of Ash Barty's recent retirement from professional tennis, I found myself thinking about role models and what makes someone a good role model. Based on pretty much everything I've seen and read about Ash Barty, she would appear to be a strong choice of role model for any person growing up and living in a sports mad Australia.
Growing up, I admired a lot of sportsmen (keeping in mind that women's professional sport was still in its infancy in the 1980s and 1990s). I admired the likes of Stefan Edberg (Tennis) and Greg Norman (Golf). Later it was Michael Jordan (Basketball) and Tim Horan (Rugby). As I finished school, it was Steve Waugh (Cricket) and Andrew Johns (Rugby League).
They were fierce competitors, tough and confident. I admired their skill and dedication. They were champions. They were smart and innovative. They had nerves of steel and they were exciting to watch. They had traits that I wanted, that I thought I should strive for.
On the music front I enjoyed listening to the likes of U2, Nirvana and Pearl Jam. Luckily, I also inherited my dad's love of The Who, The Doors and Bruce Springsteen. The lead singers were creative. They were 'showy' and funny, and entertaining. They loved what they were doing and they were doing what they loved.
Things changed after school.
I started university and then went into teaching. I quickly learned that a role model needed to be more than just what I saw on TV, and by now the internet. Importantly, it wasn't really about popularity or celebrity anymore.
Teaching a classroom full of young boys and girls, forced me to redefine who my own role models were. It forced me to reconsider what a good role model looked like and sounded like. It became more about people I knew well and less about people who I just admired from afar.
When I consider who then were the genuine role models of my formative years and my youth, some relatively ordinary but simultaneously wonderful people come to mind.
Friends from school, who remain my friends today. They treated me well, they treated others well. Polite, well mannered, and honest - they weren't perfect, but they knew how to treat people with respect. They were real role models, and they continue to be role models today for their own children and for the students they teach too.
At school I remember prefects and captains who were years older than me. They taught me how I should always wear my uniform and how I should sing the school song and recite the war cry with passion. They looked after us on trains and buses – we didn't know it, but they were instilling critical values and principles in us. They were wonderful role models and I still remember some of their names to this day. Some, I luckily remain connected to through business, family and social circles.
Some of my favourite teachers and coaches were wonderful role models. They were normal people. Back then, maybe I just enjoyed the ways in which they taught me Biology and Economics. But later, and now, I realise that they were role modelling hard work, perseverance, passion and determination through their efforts with me and my friends.
Family members too, in hindsight, have been invaluable role models. Friends that I have made post-school, continue to inspire me also. Colleagues too, through their tireless efforts with boys at IGS.
My point is that role models don't have to be world champion surfers, or footballers, or lead singers or prize-winning authors. Role models can be anyone, anywhere, anytime. Our boys are so fortunate to encounter these people every day. Family members, teachers, coaches, friends. Role models are everywhere for our boys to aspire to be like and emulate.
As we begin another exciting term at IGS, encourage your sons to look closely at who their role models are. Encourage them to look a little closer to home for people to aspire to be like. Talk to them about the characteristics that make someone a positive role model, but more importantly, challenge them to be a role model for everyone in their life.
Mr Peter Christie
Dean of Students