Careers Information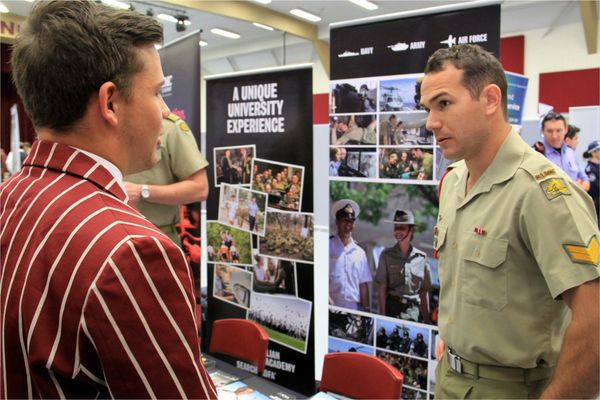 Year 10 Subject Selection Evening
A subject selection evening for Year 11, 2017 will be held, for parents and students, on Tuesday 9 August 2016 in the IGS Auditorium. The doors will open at 6pm where you will have the opportunity to meet and speak informally with IGS Department Heads. A formal presentation will commence at 7pm.

Year 10 SETP Interviews
Parents and caregivers are vital in the preparation of the Senior Education and Training Plan (SETP) and will be required to attend an interview with their son in support of their son's plan for education and training over the next two years of Year 11 and 12. Parents of boarding students have the option of a phone/skype interview if they are unable to attend in person. Bookings are made through School Box – Parent Lounge.

Ipswich Grammar School Career Expo – 3rd August 2016
The Ipswich Grammar School Career Expo is an annual event which has been running successfully for the past nine years. It provides students in Years 10-12 with valuable career information from various organisations such as Universities, TAFE, Emergency Services, Defence Force Recruiting, Registered Training Organisations, Career Placement Agencies and Employers. The Expo gives students the opportunity to speak one-on-one with a representative. Parents are welcome to attend the event with their son.

QTAC Applications
Applications open on Tuesday 2 August for 2017 courses.
The QTAC guides have arrived and are also available from the QTAC website.
http://www.qtac.edu.au/home
Queensland Conservatorium Music Auditions
Applicants for the Queensland Conservatorium must apply before the 15th of August, 2016.
See all of the application procedures:
https://www.griffith.edu.au/music/queensland-conse...
Apprenticeships for 2017
If you are leaving school at the end of 2016 and are hoping to find an apprenticeship or traineeship then you should consider starting your search NOW! Many, apprenticeships will be advertised in the next few months and if you are not checking organisations websites, job search websites, and the press, then you may miss out.
Queensland Rail Apprenticeships
Queensland Rail offers a number of apprenticeships each year. They are not advertising them yet but you can register for Job Alerts and you will be notified as soon as they come out.
https://www.queenslandrail.com.au/aboutus/careers/...
Brisbane City Council's Apprenticeship Program
Brisbane City Council employs a diverse range of trade apprentices across Brisbane. Most other councils recruit too, so check your local council's website.
https://www.brisbane.qld.gov.au/about-council/work...
Coming Soon
Wednesday 20 July
Aviation Australia – Cabin Crew Career Sessions – Brisbane

Saturday 23 July
Bond University - Open Day – Gold Coast
Australian Catholic University (ACU) – Open Day – Brisbane

Sunday 24 July
Griffith University – Open Day – Brisbane

Wednesday 27 July
UMAT

Thursday 28 July
Queensland Skills Tech – Open Day

Sunday 31 July
Qld University of Technology (QUT) – Open Day – Brisbane (Gardens Point)

Saturday 6 August
CQUniversity Bundaberg – Open Day – Bundaberg
JMC Academy - Open Day
SAE Institute – Open Day – Brisbane
Christian Heritage College – Open Day – Brisbane

Sunday 7 August
Australian Maritime College (AMC) – Open Day
University of Southern Queensland (USQ) – Open Day – Toowoomba
University of the Sunshine Coast (USC) – Open Day – Sippy Downs
University of Queensland (UQ) – Open Day – Brisbane (St Lucia)
James Cook University (JCU) – Open Day – Cairns

Rob Charles
Head of Year 10/Careers Advisor