Benefits of Boys Only Education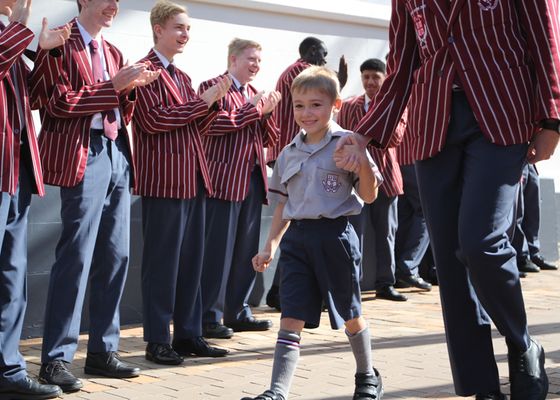 Extensive educational research has concluded that boys benefit greatly from attending a single-sex school. As a boys-only school we have shaped our entire approach to cater for the needs of boys, to foster their engagement and strengthen their learning journey. The results are often transformational.
Boys improve in behaviour, concentration and academic performance when their learning environment is shaped to their needs. At Ipswich Grammar School we foster this approach wholeheartedly.
Our curriculum is designed to be fun and engaging for boys. We have strong role models and mentors, both male and female, who provide the right level of discipline, encouragement and guidance. We also have strong systems for behavioural management, pastoral care and parent liaison.
Our staff are expertly trained in teaching boys and they continue ongoing professional development in this area. We understand that boys learn at their own pace and we aim to bring each boy on their own individual journey with active parental engagement and tailored programs.
Building boys' resilience, teamwork and leadership skills is essential, as is teaching them how to communicate effectively with people from all walks of life and to respect inclusiveness. We find that building solid and collaborative relationships with our students is essential to their success. By building trust and communication skills we challenge and stretch our boys to grow, ultimately leading to exceptional performance.