1100 brothers are a powerful force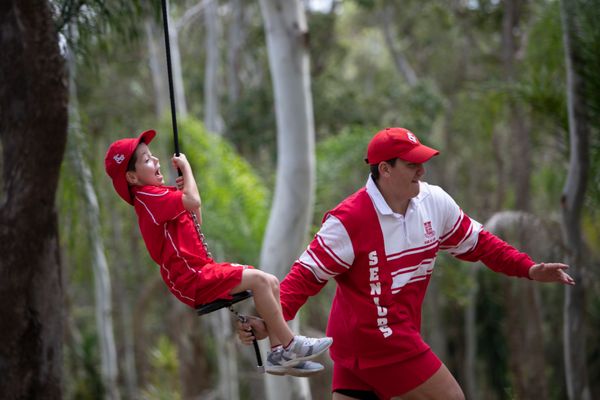 Many of us have brothers in our families and although those of us with brothers would agree that any sibling relationship has its ups and downs, there's no denying that brothers are for keeps. Imagine the scope and reach of a school that could replicate the positives of brotherhood in an educational setting.

At Ipswich Grammar School we have worked diligently since early 2016 to unleash the power and potential of what a true Prep to Year 12 school can provide for our boys.
Many schools lay claim to the title of being a Prep to Year 12 school and in terms of their basic organisation; they are indeed so. Few though manage to peel the deeper layers away and really get to the heart of what a high-quality aligned and integrated Prep to Year 12 setting looks and feels like.
Whilst we consider our school a constant work in progress, we do believe that we have laid a strong Prep to Year 12 foundation over the last seven years through constant review and refinement.
This foundation has been laid through curriculum and pastoral programs which are designed to place our younger boys in situations where they share meaningful and authentic experiences with boys in higher year levels. In addition, our curriculum, teaching and learning program focuses on Explicit Teaching from Prep through to Year 9; so the boys have a common educational experience base as they move through the year levels in the school.
The ultimate gauge of how an authentic Prep to Year 12 school operates is the social environment of the school and what visitors observe with the naked eye.
If you have been on the IGS grounds during a school day, you will know that our boys move freely about the available spaces with Prep, Year One and Year Two boys very likely to be playing right beside or with boys from the Senior school. This is something those of us here every day take for granted but families new to IGS find what they experience stunningly positive. There's no shouting in anger, no aggression – just crowds of boys getting along well. It's quite a spectacle and this very special dynamic, fluid 'soup' of male socialisation is at the heart of our Prep to Year 12 approach.
1100 brothers are a powerful force.
Until next time,
Richard Morrison
Headmaster